PRICED REDUCED $75 Up for sale is a used DR1114434 solenoid. I've had this since the mid 80's. I'm assuming it is a good working part based on bench testing it. $75 plus $10 mail any where in the US. Paypal or money order.
Here is what I did to bench test it:
I put 12V to it and the solenoid actuates/clicks. With vacuum on the port by the contacts, air moves though the 90 degree port, when you apply 12V, the solenoid actuates and cuts off the air flow.
The port that comes straight out doesn't have any air flow. I found there is a spring loaded plunger in that port. With vacuum on the contact side port and air moving though the 90 degree port, I can push in the plunger and it shuts off the air flow(no 12v applied).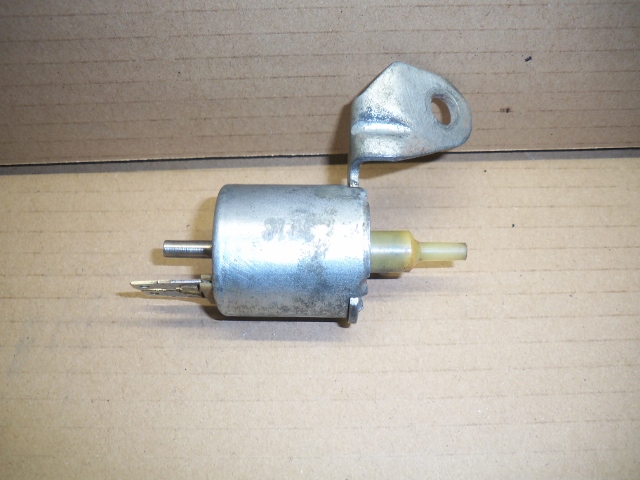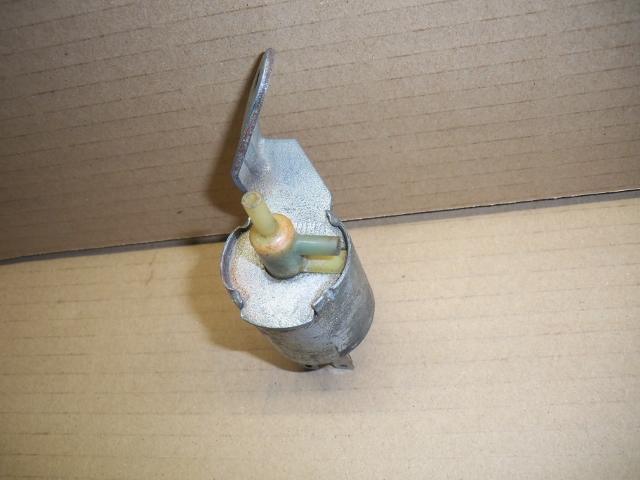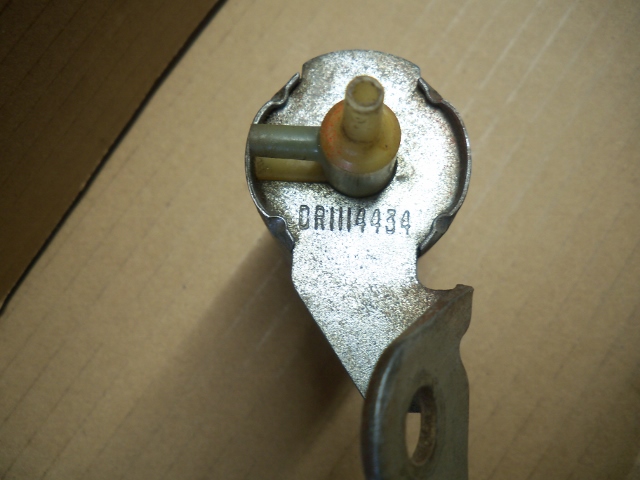 [/COLOR]